A luxurious and versatile yacht that is the perfect size for short and long distance cruising to your favourite destinations.
This yacht boasts plenty of space for the family and friends to explore the shores and anchor at your secret cove.
Enjoy the silence as the quiet electric motors make good progress, while taking in the beauty of the ocean around you. There is plenty of storage for your water toys and the generous galley is the perfect place for preparing that delicious dinner after a hard day being on the water.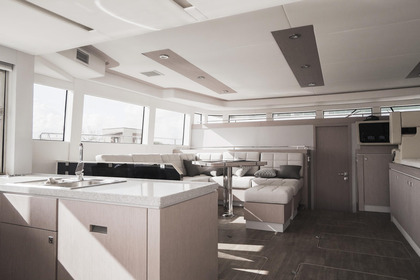 A Stunning Creation
In addition to thrilling 50-knot performance, it offers an expandable cockpit with seating for nine, as well as apartment-style luxury for weekends away. If you want to make boating feel special, there's no better way to achieve it than this.
Below are some other yachts from our portfolio that you may be interested in...